HISTORICALLY NATURAL
No Fluoride
No Synthetic Detergents or Foaming Agents
No Artificial Preservatives,
Flavors, or Colors

---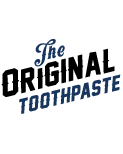 THE ORIGINAL
Dr. Sheffield invented
toothpaste &
was the first to
put it in a tube.

---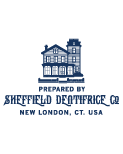 MADE IN THE USA
Still made on the same
site where toothpaste
was invented and first
put in a tube.
---
CERTIFIED NATURAL
You know what we call
natural toothpaste?
Toothpaste.

---
NON GMO VERIFIED
No Genetically Modified Organisms.
Not then, not now, not ever.
---
LEAPING BUNNY CERTIFIED
Cruelty Free.
Absolutely, paws-itively
---
Certified Natural
---
Dr. Sheffield's Toothpaste is Certified by the Natural Products Association.
That means naturally-sourced & naturally-derived ingredients with minimal processing. You can be assured your toothpaste is safe, clean and free of toxic ingredients.