Dr. Sheffield's® Peppermint Toothpaste
July 26, 2019
Dr. Sheffield's® Extra Whitening Toothpaste
$12.99 — or subscribe and save 10%
The Original Toothpaste from the Inventor of Toothpaste and the First to put it in a Tube
Dr. Sheffield's Extra Whitening Toothpaste is ideal to remove stains for a whiter, brighter smile. Enzymes from pineapples and papayas give our whitening toothpaste its power. With real mint flavor!
Size: 5 oz – 2 Pack (10 oz Total)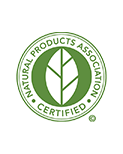 NPA Certified
The NPA Natural Standard is based on natural ingredients, safety, responsibility and sustainability.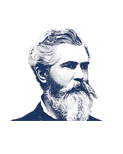 Historically Natural
That means naturally-sourced & naturally-derived ingredients with minimal processing.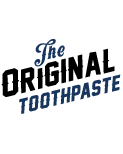 The Original
Dr. Sheffield invented toothpaste, and was the first to put toothpaste in a tube.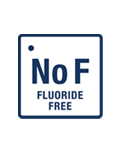 Fluoride Free
A natural choice.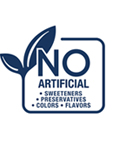 No Artificial
Sweeteners
Preservatives
Colors
Flavor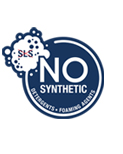 No Synthetic
Detergents
Foaming Agents
SLS Free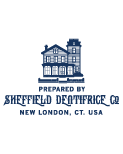 Made in the USA
Made on the same site since 1880.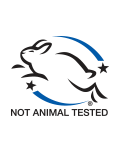 Leaping Bunny Certified
Cruelty Free. Absolutely, paws-itively.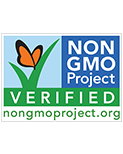 Non GMO Verified
No Genetically Modified Organisms. Not then, not now, not ever.
Weight
16.6 oz
Dimensions
3 × 4 × 8 in
Pack

Twin Pack

Size

10 oz (2 x 5 oz), 5 oz

UPC

732953185042

Directions

Brush thoroughly, preferably after each meal but at least twice a day, or as directed by a dentist or physician.

Ingredients

Dicalcium Phosphate Dihydrate, Water (purified), Vegetable Glycerin, Calcium Carbonate, Organic Cocos Nucifera (Coconut) Oil, Quillaja Saponaria Molina, Organic Aloe Barbadensis Leaf, Xylitol, Carrageenan, Xanthan Gum, Stevia Rebaudiana Leaf/Stem Extract, Yucca Schidigera Leaf/Root/Stem Extract, Smilax Aristolochiifolia Root Extract, Dioscorea Villosa (Wild Yam) Root Extract, Papain, Bromelain, Natural Peppermint Flavor, Natural Menthol, Natural Spearmint Flavor, Natural Fennel Flavor, Iris Florentina (Orris) Root Powder, Propolis Extract, Organic Melaleuca Alternifolia (Tea Tree) Leaf Oil, Commiphora Myrrha (Myrrh) Resin Extract.

Materials

Tube: Product packaged in recyclable aluminum tube with BPA-free, food grade lining.
Cap: Cap is made from #5 PP.
Carton: Product box is made from #21 fully recyclable paperboard.

Use

Our aluminum tubes are lined with a BPA-free food grade liner that helps maintain the quality and taste of the toothpaste. The toothpaste is fully preserved, and not effected by the tube.
Sealed for freshness, use toothpaste cap to break seal on tube.

End of Life

Tube: When finished with your toothpaste, carefully cut the top and bottom of your tube off. Open and clean off residual toothpaste, then recycle in curbside bin if aluminum is accepted near you.
Cap: Remove completely from the container prior to recycling. Cap may be recycled where small #5 plastics are accepted; however, some curbside programs cannot sort out small plastics. Check with your local facility!
Carton: Paperboard box can be recycled in curbside bins.
Related products
$

12.99

—

or subscribe and save

10%

Rated 5.00 out of 5

$

13.99

—

or subscribe and save

10%

Rated 5.00 out of 5

$

13.99

—

or subscribe and save

10%