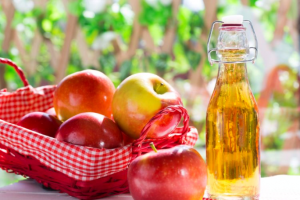 Natural Remedies for Healthy Living
May 4, 2017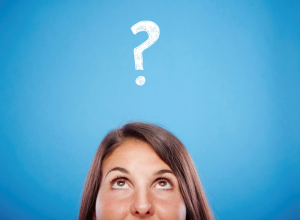 The 5 Most Frequently Asked Questions about Dr. Sheffield's Premium Natural Toothpaste
June 6, 2017
Top 3 Things to Love about Dr. Sheffield's Premium Natural Toothpaste

Ever since we launched our Dr. Sheffield's Premium Natural Toothpaste back in March, we've been having a dilemma: when people ask us, "What is your one favorite thing about Dr. Sheffield's Premium Natural Toothpaste?" we can never choose just one answer to give! The truth is, we could speak for days on the things we love about this new toothpaste line, and—based on how fast it's flying off CVS shelves—we'd bet our customers could do the same.
Finally, we managed to narrow it down to our top three favorite things about the toothpaste—and even doing that was nearly impossible! Today, we're sharing the top three things to love about Dr. Sheffield's Premium Natural Toothpaste. If you already use the product, we think you'll agree; and if you haven't yet tried it, we have a feeling you'll want to stop by your local CVS after reading this (just a hunch). Without further ado, we love Dr. Sheffield's Premium Natural Toothpaste because…
1. It's historically natural & time-tested.
We've talked before about the health benefits of using natural health and beauty products—improved immune response, better sleep, and decreased stress, to name a few. One of the things we love most about this new line of natural toothpaste is how its ingredients are derived straight from nature. Not only that, but this natural toothpaste began as a homemade recipe in Dr. Washington Sheffield's home. Yes, you read that right: our new toothpaste line was developed by the very inventor of toothpaste in a tube! A toothpaste with natural ingredients and over a century of proven quality? Sign us up.

2. It's fluoride-free & safe for the entire family.
Fluoride has recently been discovered to have potentially dangerous effects. In addition to possibly causing fluorosis (a mottling of the enamel in developing teeth), fluoride is also suspected of detrimentally impacting neurological tissue. Here at Sheffield, the safety of our customers is our top priority. Fluoride has its proper place in established dental care under the care and supervision of you dentist or medical care professional. It was important to us to deliver a alternative option that is safe and effective for the whole family to use. Our families love using this fluoride-free toothpaste, and we're proud to share it with your families, too.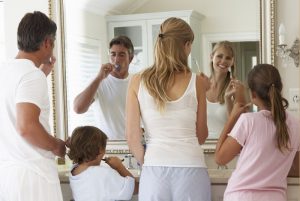 3. It's downright delicious!
Never thought you would actively look forward to brushing your teeth? Think again. Similar to going to the gym or drinking enough water each day, brushing your teeth is one of those things that can feel like a chore unless you truly enjoy something about it (e.g. your favorite spin instructor, or those lemon slices you add to your water). Luckily, the Dr. Sheffield's Premium Natural Toothpaste line features ingredients like natural mint, allowing all the delicious flavor to shine through. Since tasting this new toothpaste, we feel like brushing our teeth is a treat to look forward to—sounds crazy, we know, but you'll feel that way too.